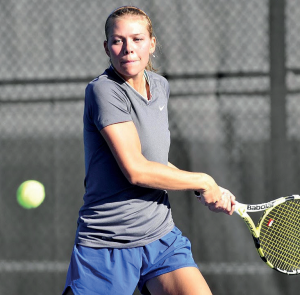 Adults can take part in either group or individual lessons. We cater for all abilities, offering group lessons from beginner, intermediate and advanced level players. Tennis Heaton also runs special events for adult players of all levels that take place throughout the year.
Try Tennis beginner's tennis coaching
Calling all adults! Join us for an exciting new programme for beginners and improvers called Try Tennis! Try tennis is a fun introduction to tennis where you'll learn the basic techniques and tactics in a fun environment, meet new people and get a great workout in the process. We provide the rackets and balls you just turn up ready to have fun!
Only £30 for the course.
Course 1
Starts Tuesday 8th May and runs till 22nd 19th June (No session Tuesday 29th May) from 6.30-7.30pm
Places are limited so book early to avoid missing out book here:https://clubspark.lta.org.uk/MatthewMcturkCoaching/BookCourse/8d11824c-0646-4751-ba5b-0add6bf3e5bd
Women only groups
Tennis Heaton is now running women only coaching groups run by one of our female coaches. To join a group or to form a new group with some friends email us at info@tennisheaton.co.uk.
View the coaching timetable here:2018 Weekly timetable a